KooSion Desktop AC100-240V to DC5V12V Device Transformer Power Adapter Converter with 5.5x2.1mm DC Output Jack for WS2812B WS2811 WS2813 SK6812 LED Strip String Matrix module etc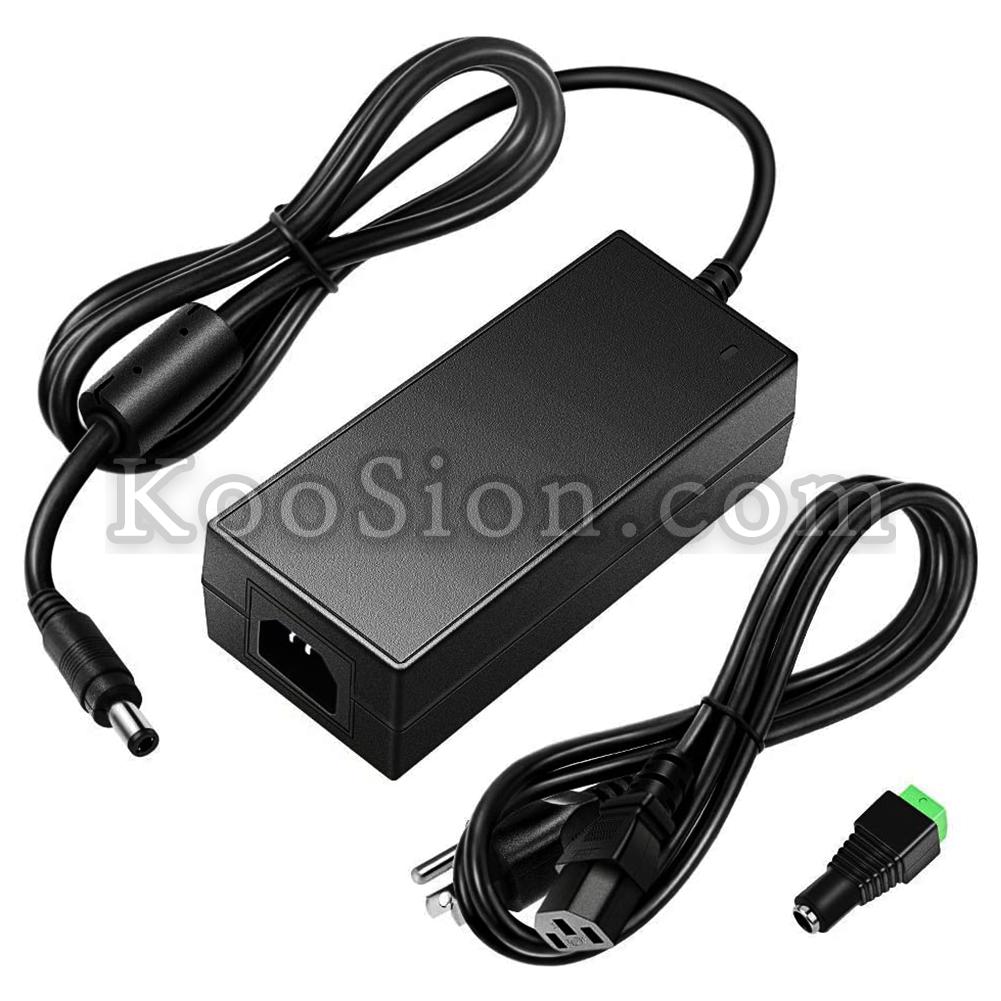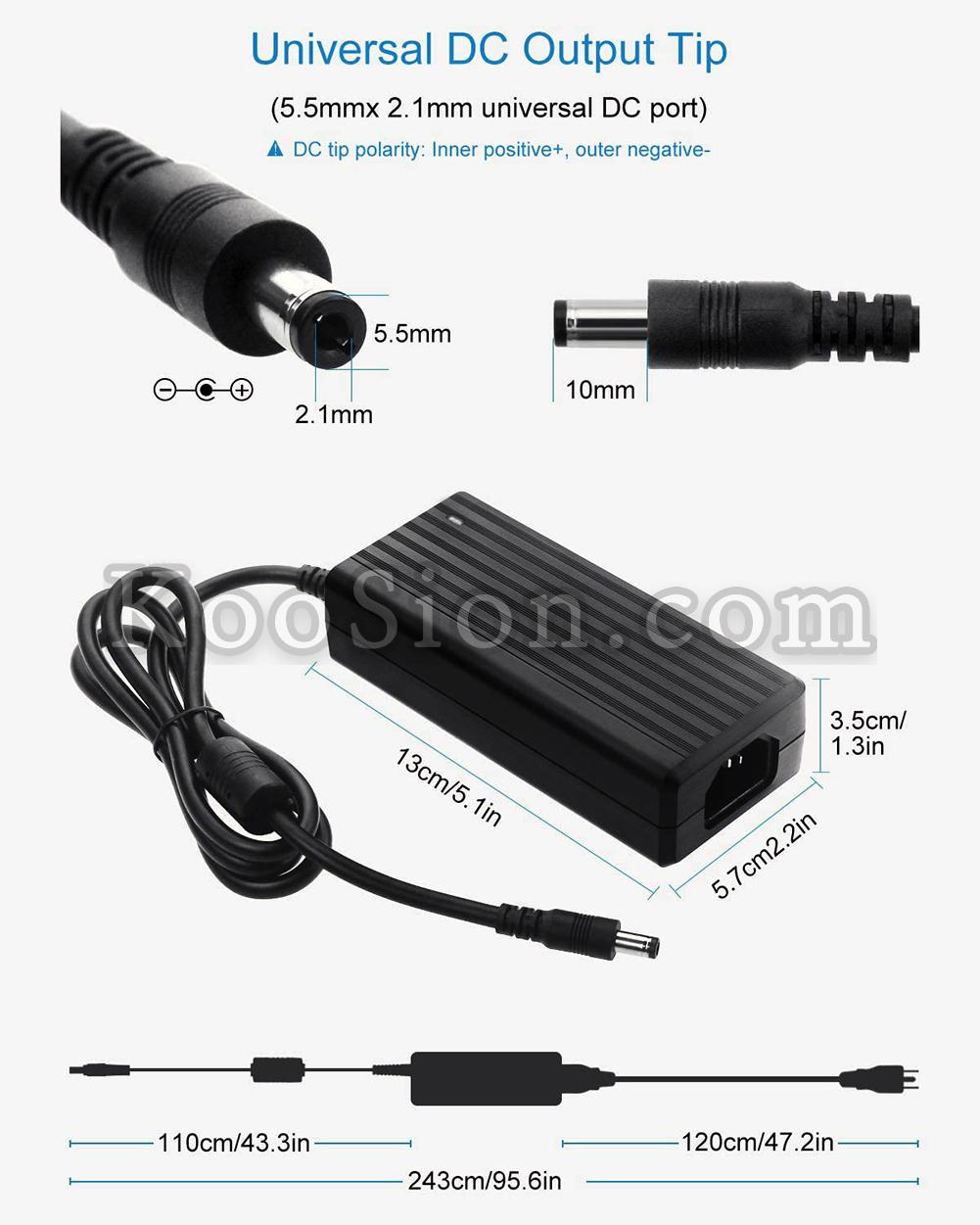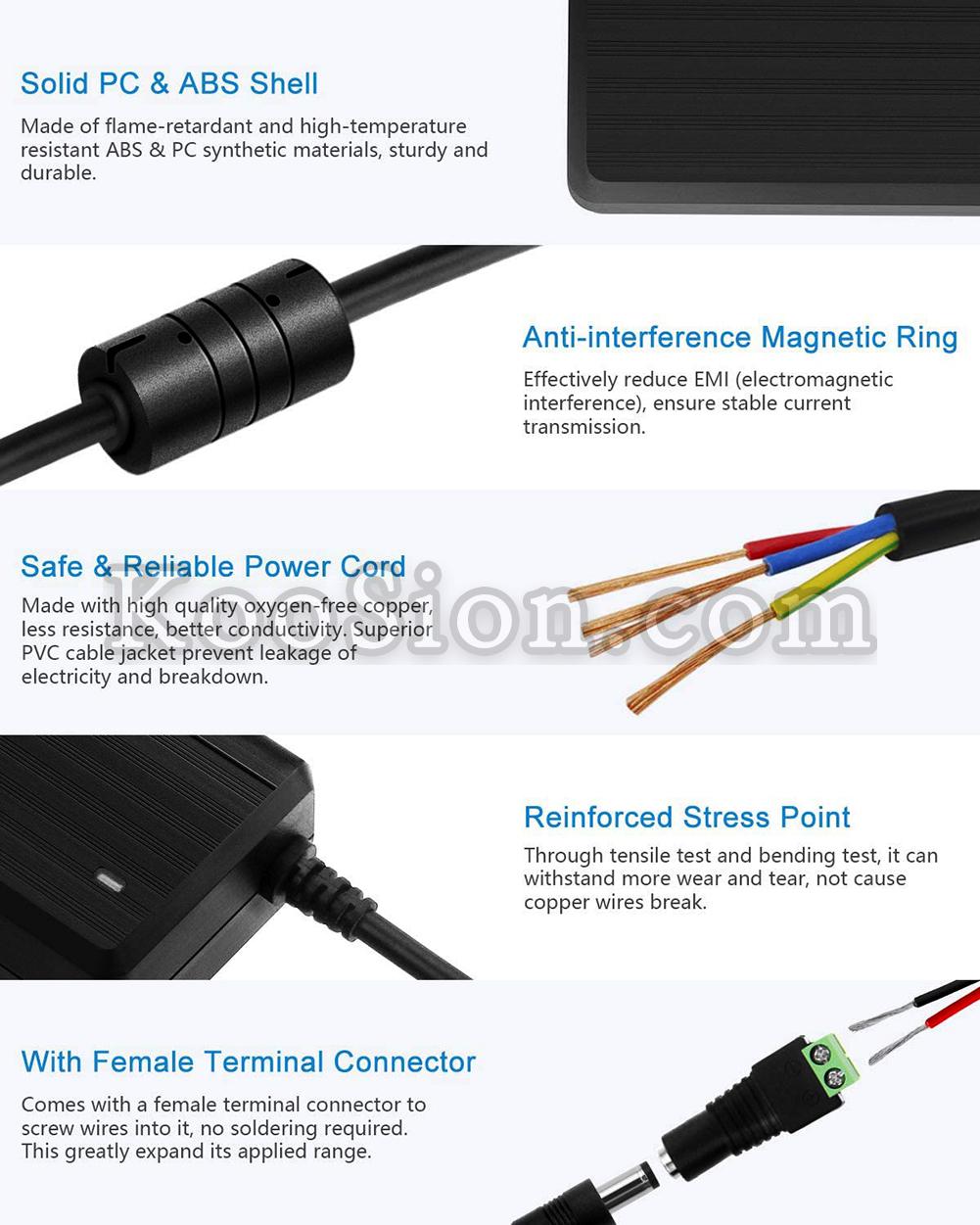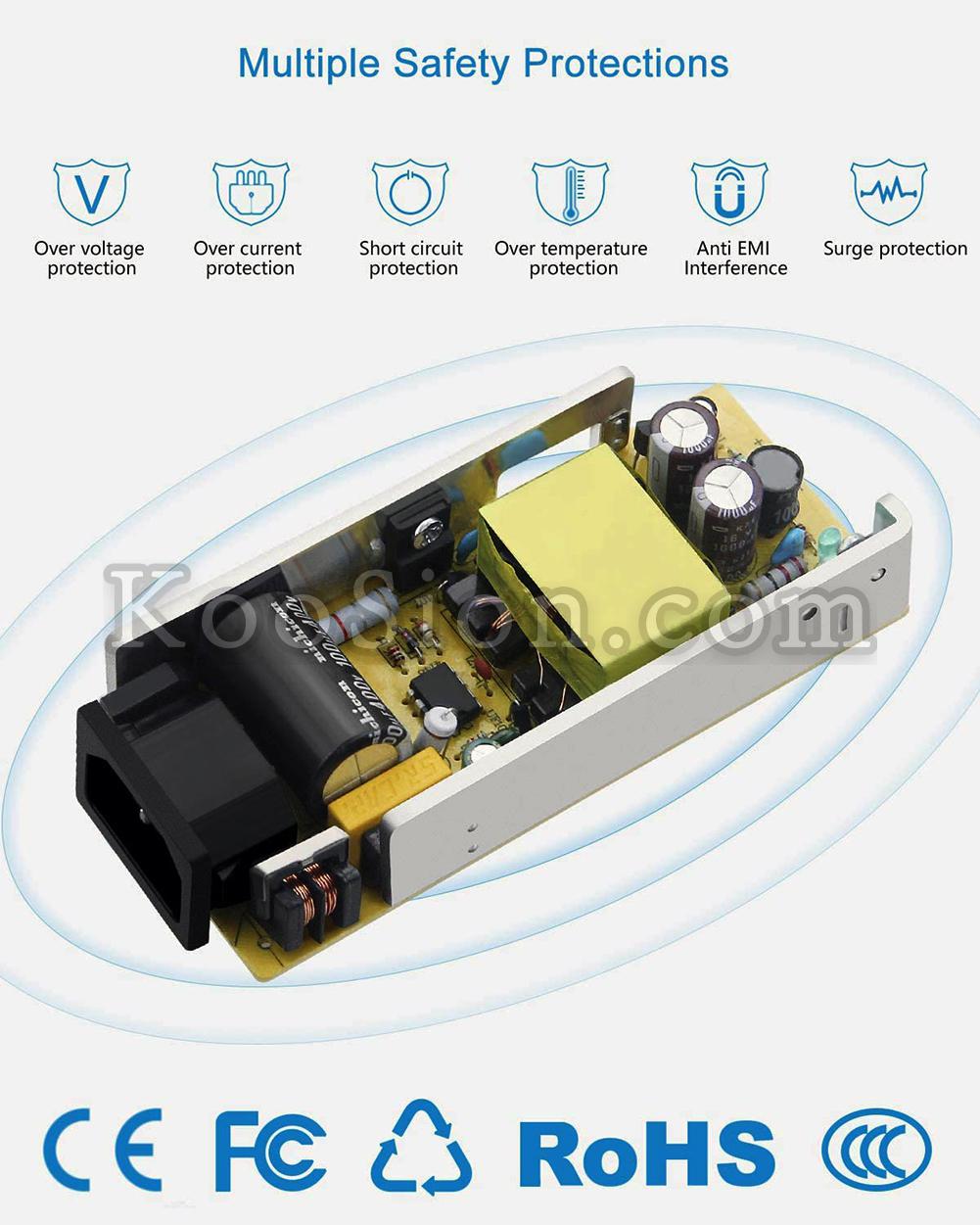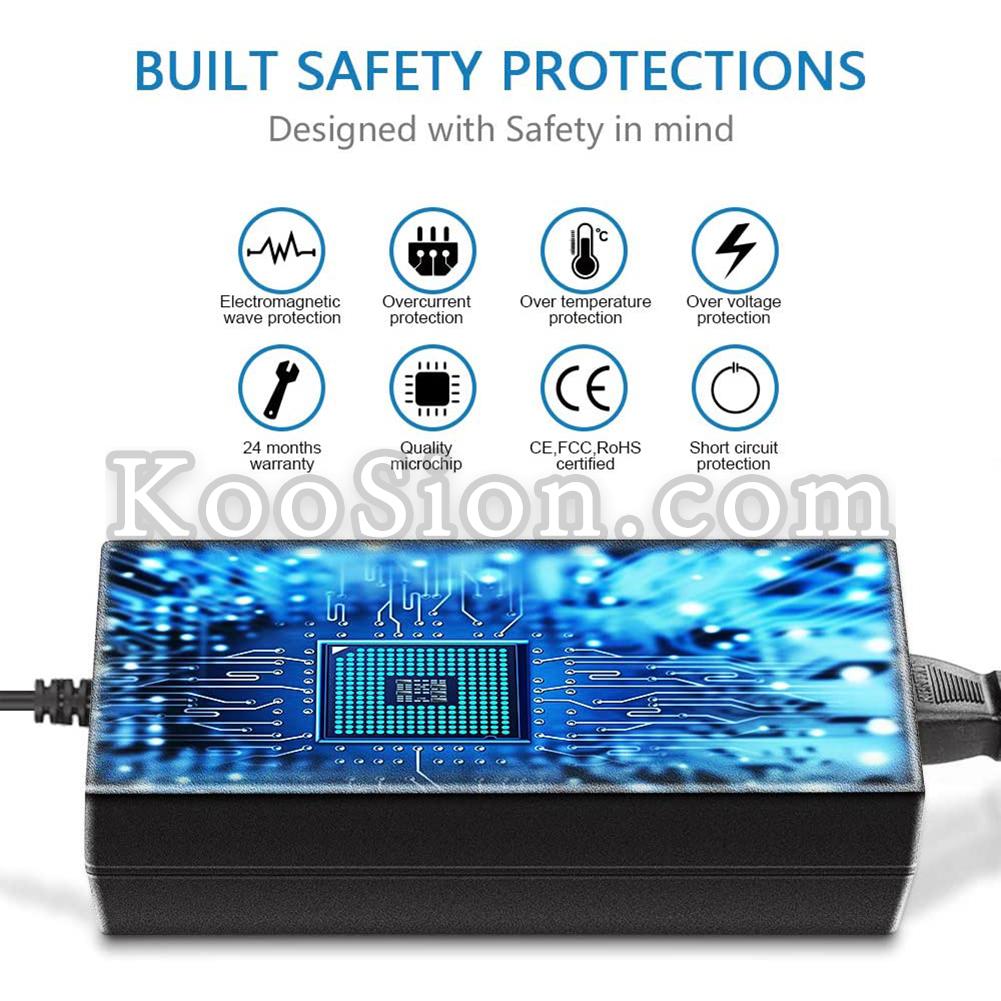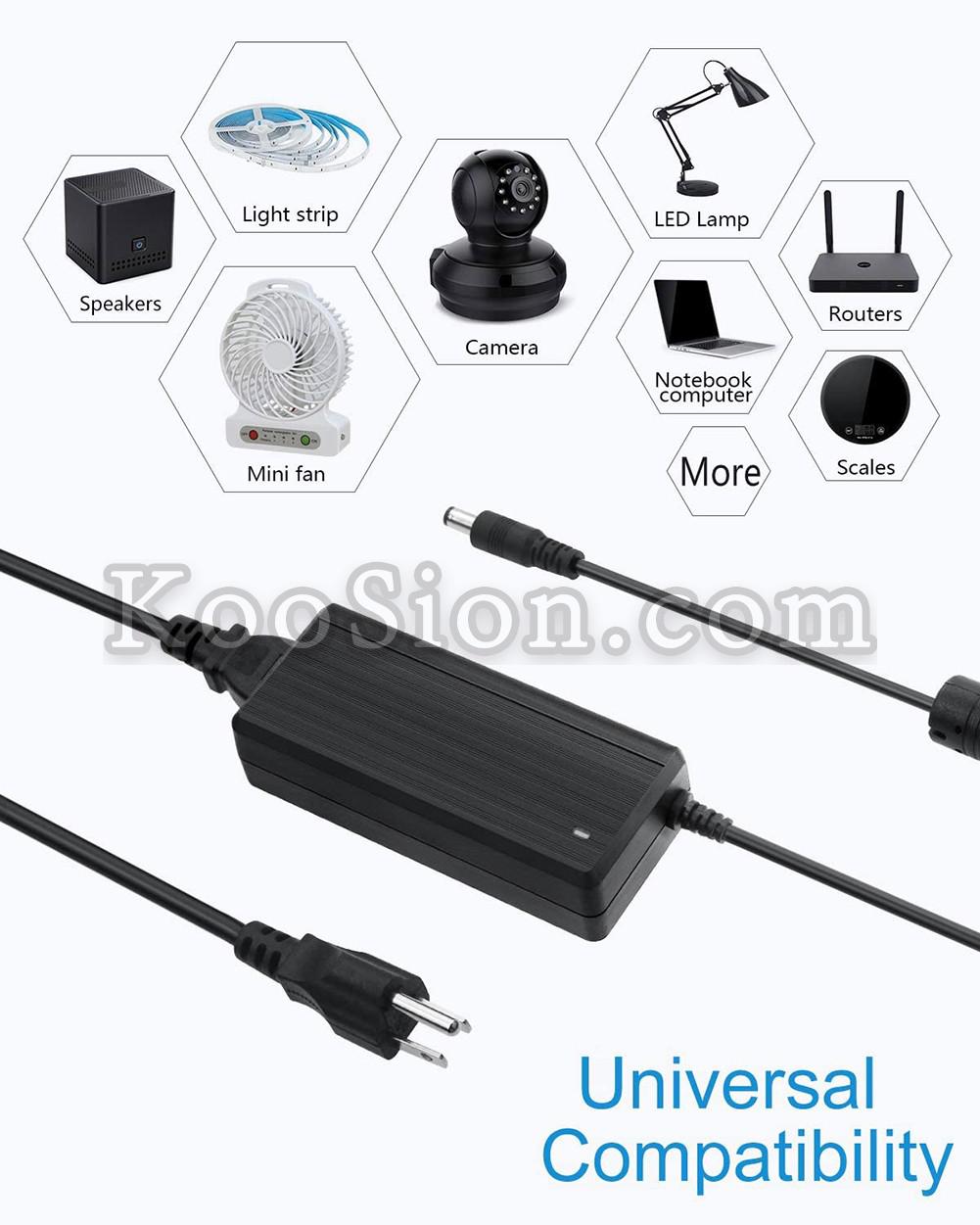 About this item
Input: 100V-240V 50/60Hz; Output: 5V 12V DC(optional), up to 10 Amps Max; Works with device that draws less than 6A, such as DC5V6A,DC5V5A,DC5V4A, DC5V3A,DC5V2A,DC5V1A, or DC12V 2.5A, DC12V 2A etc.
DC plug connector external diameter is 5.5mm, internal diameter is 2.1~2.5mm. Comes with a female DC barrel connector. You can easily screw wires on it without soldering.
Safety features: Automatic overload cut-off, over Voltage cut-off, automatic thermal cut-off, short circuit protection.
Enough 30Watts(other watts optional) output power and 5V(12V optional) stable output voltage will protect your electronic products from destruction.
It is perfect for all 5V projects, such as WS2811 SK6812RGB SK6812RGBW WS2813 LED Strip LED Pixel LED Matrix ,LED String,LED Matrix CCTV Camera, Security System, Computer Project, etc.


Design and Produce Smart Lighting LED bulbs, spotlights,intelligent lamps,Par lights,ceiling lights,tubes,strips,SMD light source,High Power light source,Drivers,controllers,dimmers,etc.